Specifications
Display Screen: 5 inches(resolution:800X480)
Power Supply: AC100-240V 50/60Hz 15VA
Weight: 3.5Kg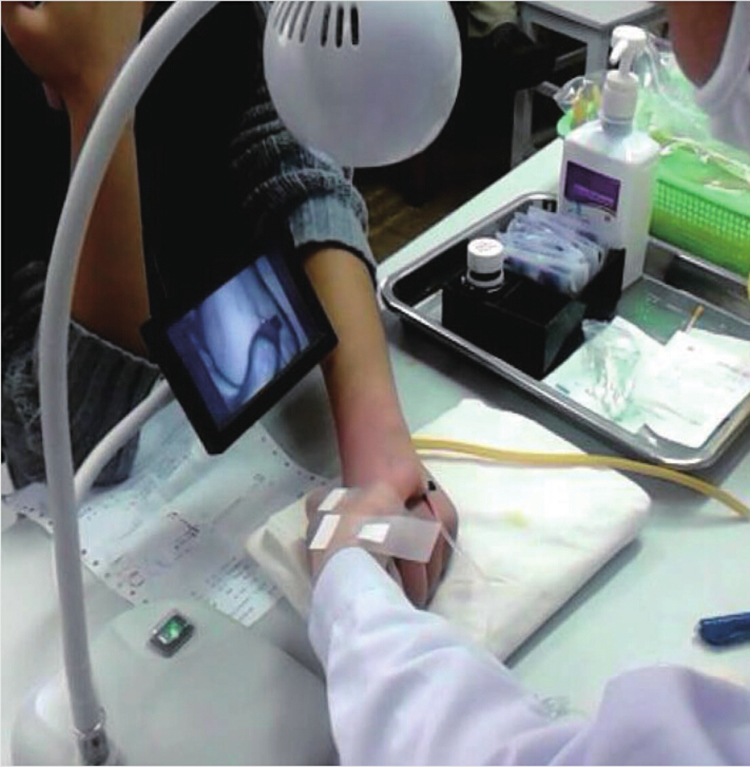 Dual-head vein finder Features
-Using infrared Ii9ht source, no radiation, no laser.
-Flexible screen with high resolution, can be placed to the most appropriate position.
-8etter penetration, working for hand, ami, elbow,foot and head.
-Focus adjustable, easy to get clear image.
-Bone bracket capable of bending of arbitrary shape, angle.
-Internal lithium battery, can supply power for more than 1 hour.
-Exquisite suitcase, protective and portable, as standard configuration.
Dual-head vein finder Applications
-Hospital, pediatric dinic. injection room
-Outpatient clinic, medical laboratory
-Blood bank, military medics unit, the CDC
-Rehabilitation center, nursing homes arxj others
Dual-head vein finder Specifications
| | |
| --- | --- |
| Type | portable dual-head vein finder |
| Power supply | AC100-240V 50/60Hz 15VA |
| Input power | DC 12.6V 1A |
| Internal power supply | Lithium battery DC12V 3000MAH |
| Voltage | DC11.1V-12.6V |
| Inspecting distance | 10cm*30cm(adjustable) |
| Screen size | 5 inches(resolution:800*480) |
| Net weight | 3.5Kg |
| Gross weight | 4Kg |
| Dimension (package) | 43*27*25cm |